What is Roger Federer like in real life?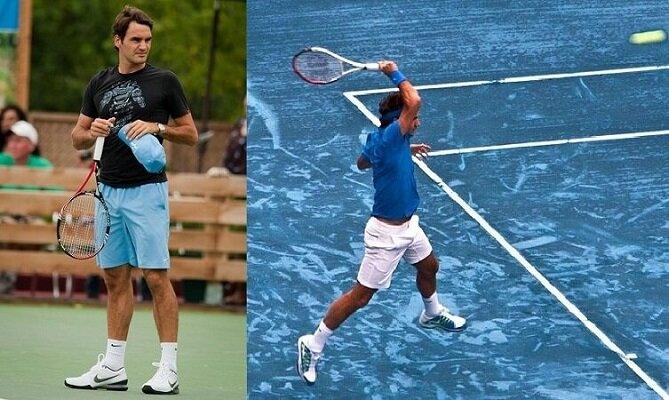 You may have heard the name of the wealthiest athlete in the world, Roger Federer. He is the most affluent athlete, according to Forbes. Who doesn't want to know about this famous and most wealthy player? There are many talks about him on different social media and the internet.
Early Life and childhood
Roger Federer was born on August 8, 1981, in Basel, Switzerland. His father's name is Robert Federer; he is a Swiss. His mother's name is Lynette Federer. She was a South African. It represents that Federer has citizenship in both Switzerland and South Africa. Federer has an elder sister, Diana.
His native language is Swiss German. He also speaks Standard German, English, and French fluently. He used to play different ball sports, which made him do better on the tennis court. Some articles conveyed that Federer is a big fan of football and follows FC.
Roger Federer's tennis career
This professional tennis athlete has won 20 Grand Slam, and he is ranked no. 5 in ATP rankings. Also, he is the wealthiest athlete of all time.
Roger Federer started playing tennis in 1993. He participated in the various junior championships and gained a glorious victory in both singles and doubles. His early professional career began in 1999 when he entered the top 100 rankings for the first time. Roger won his first Grand Slam at the age of 19, in 2001, defeating Alex Corretja.
The year 2006 was a glorious year for Federer. According to Wiki, 2006 is called the career-best season for Roger. He won 12 singles titles and a record of 92-5. In the same year, he won three Grand Slam singles.
Federer had a glorious career as an athlete, and he achieved great success and fame. He spent 310 weeks and 237 consecutive weeks at the top of the ATP rankings.
What is Roger Federer like in real life?
There have been so many questions and arguments about Roger Federer's personality. His fans and well-wishers are eager to know more about him.
Roger Federer is one of the most talented tennis athletes of all time. He is the highest-paid athlete with an amount of $106.3 million pretax over the last year. The prize money he earned is about $130 million.
Roger Federer is involved in a charity foundation named the Roger Federer Foundation. It's a non-profit foundation for child education and helps people who are affected by natural calamities.
According to an article in South China Morning Post, Federer prefers a calm and ordinary life, where other celebs with such fortune lead a luxurious life. He spends most of his money on his non-profit, the Roger Federer Foundation, and other charitable organizations.
Here are some people's comments about Roger Federer
An Indian man named Jai Sankar has expressed some words about Federer. He said that Federer went to India in 2007 to see the victims of the Indian Ocean tsunami. His wife was also with him, and they went as a part of UNESCO. The couple met with 50 kids who lost their parents during the tsunami. He also conveyed that Federer hugged each child with the same amount of love. In his eyes, Roger is the best human than the best player.
An Oral surgeon of Bonn university expressed this to Federer. He said that Federer is taller than what he looks like on TV. And about his personality, he said, Roger is so calm and humble in real life. He also shared some specific moments of Federer to convey such perfect conduction of him.
There are a lot more touching stories of Federer's fans that made him such a favorite personality. One of the stories went viral on social media; it's about a 17-years-old girl named Beatriz Tinoco, a big fan of Federer. She was battling cancer. She wished to meet Federer. A Make a wish foundation made her wishes come true. Roger invited her and her family in a video to meet and watch him play at Wimbledon 2013. She expressed her beautiful experience with him on Twitter.
Unlike some extreme celebs, Roger Federer is not only the best athlete but also the best personality.
He's a perfect example of a humble person. Many of his fans expressed his humbleness and calm behavior with them. All of this makes him such a perfect man.