Top 20 tennis playing pro country according to ATP ranking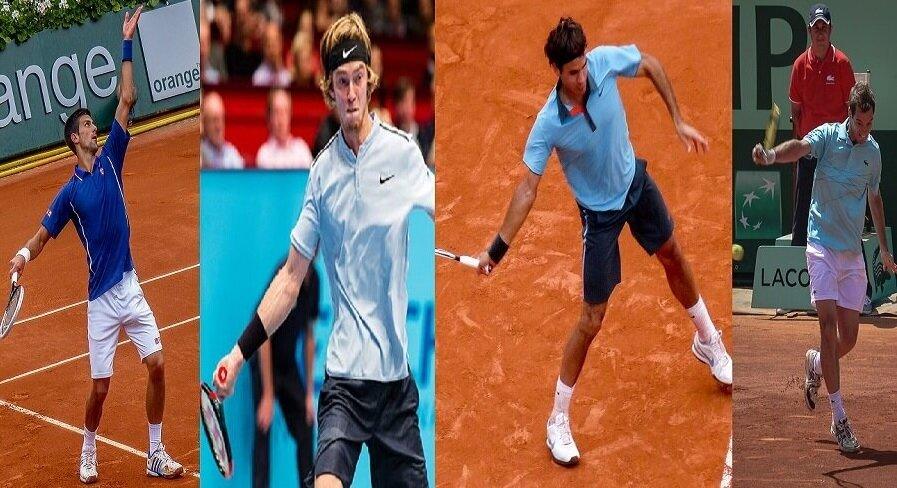 Popular countries in soccer are Brazil and Europe countries, and Australia in cricket. Japan is on top of baseball. But which countries are more famous in terms of tennis? We are here to introduce you to the top 20 tennis countries in the world.
According to history, France is the inventor of this game, and England is the nurturer. The game of tennis has been played internationally since the middle of the 20th century. According to ATP ranking, Serbia currently tops the ranking in tennis.
Here are the top 20 tennis-playing countries in the world
NORWAY
One of the most beautiful countries with aurora is Norway, ranked 20th on the ATP rankings. Casper Ruud, Christian Ruud, Viktor Durasovic, Jan Frode Andersen – are some of the renowned Norwegian tennis players. Casper Ruud is the rising tennis player of Norway. This 21-years-old star has appeared on several Grand Slam.
The US
The US Open is the fourth Grand Slam that takes place in the USA in August-September of a year. Pete Sampras, Andre Agassi, John Isner, Venus Williams, Serena Williams, and others were well-known American tennis players.
CROATIA
You might hear the name of Borna Ćorić, a 24-years-old tennis player of Croatia. And, in women's tennis, Petra Martić is the famous face of Croatia. Both of them are heading to the third round of tennis.
AUSTRALIA
The first Grand Slam that takes place in Australia is the Australian Open. It takes place in January every year. Alex De Minauar, John Millman, Nick Kygros, Ashleigh Barty, Ajla Tomljanovic, and others are famous tennis athletes of Australia.
CHILE
Chile has ranked 16th among the ATP rankings. Nicolas Jarry is one of the famous tennis players who achieved his highest ATP singles men, in 2019. Nicolas Massu, Fernando Gonzalez, Marcelo Rios are some well-known male tennis players of Chile.
BULGARIA
The Sofia Open is a men's tournament played on indoor hard courts, and it takes place in Bulgaria. The country recently ranked 15th in the ATP ranking countries. Grigor Dimitrov is a Bulgarian professional tennis player who won several ATP finals.
BELGIUM
The European Open is a men's ATP tournament that takes place in Antwerp, Bulgaria. David Goffin is a player of Belgium who achieved his best finish in 2016 after reaching the semi-finals.
SOUTH AFRICA
Lucas Sithole is a two-time Grand Slam champion who is a South African. In ATP rankings, South Africa ranks 13th place. South African Open (a.k.a South African Championship) is an ATP tournament that takes place in SA.
CANADA
Canada is another active tennis-playing country in the world. Roger Cup is one of the famous tennis tournaments that take place annually in Canada. It is an annual tournament that is presented by the National Bank. Denis Shapovalov, Peter Polansky, Filip Peliwo – some famous faces of Canada in the tennis field.
FRANCE
The second Grand Slam tournament is the French Open, held in France in May-June each year. The locals in French call it 'Roland-Garros.' Richard Gasquet, Gaël Sébastien Monfils, Jo-Wilfried Tsonga, and others are some famous tennis athletes from France, as new one Ugo Humbert.
JAPAN
Naomi Osaka is a Japanese professional tennis athlete who has been ranked no.1 in Women's Tennis. She is the first Asian woman with such a high-rank in singles and a three-time Grand Slam winner.
Kimiko Date, AI Sugiyama, Misaki Doi, and others are some renowned players from Japan.
ITALY
Italy is another tennis-playing country placed 9th at ATP ranked countries. Italian Open or Italian International Championship is a tennis tournament in Italy that takes place every year in its capital city, Rome. Fabio Fognini, Matteo Berrettini, Jannik Sinner, Sara Errani, Macro Cecchinato, and others are the famous tennis players in Italy.
ARGENTINA
Guillermo Coria, Gaston Gaudio, Juan Monaco, and David Nalbandian are some of the Argentine tennis champions. The Argentina Open is a tennis tournament in Argentina, held in the capital of the country, Buenos Aires.
GERMANY
Do you know about the largest tennis federation in the world? Well, that is the German Tennis Federation with 1.4 million members.
Boris Becker, Michael Stich, Tommy Haas are the top men's tennis players in Germany. Steffi Graf, Angelique Kerber, and others are the top female German players.
GREECE
Stefanos Tsitsipas is a 22-years-old professional tennis player who made a place among the top 10 ATP player rankings. He is a Greek tennis player who has ranked high at such a young age.
SWITZERLAND
Roger Federer, the no.1 wealthy athlete, according to Forbes, is a Swiss tennis champion. He won a total of 20 Grand Slam championships in men's singles tennis. Swiss Indoor Basel is a men's tennis tournament held in Switzerland, and the gameplay takes place on indoor hard courts. There are seven subcategories of Swiss tennis as well.
RUSSIA
Russia has ranked 4th place among the ATP ranking countries in the world. Russian Tennis Federation is the national governing body and the successor of the All-Russia tennis association in Russia. Daniil Medvedev is the 4rth ranked tennis player in ATP ranking.
AUSTRALIA
Australian Open is the first Grand Slam of the year, takes place in Australia every January of the year. The next Australia will begin in February 2021. Nicholas Hilmy Kygros is an Australian professional tennis athlete who ranked third in the Australian ATP rankings.
SPAIN
Rafael Nadal is the top tennis athlete, who has won a total number of 20 Grand Slams, and his score is a bit higher than Federer. He is a Spanish professional tennis athlete, ranked no.1 in the ATP rankings for 209 weeks. He has won two Olympic Gold medals, and he is to be the best clay-court player in history. Some other famous tennis stars in Spain are Manuel Orantes, Manolo Santana, Juan Carlos Ferrero, Carlos Moya, and others.
SERBIA
Novak Djokovic is one of the top tennis athletes in the world from Serbia. He has ranked as the no.1 tennis athlete for 300 weeks and is the winner of 17 Grand Slams. As a result, Serbia ranked 1st on the ATP rankings as a whole.